Tuesday, December 3, 2019 - 7:00pm
3-Author Panel Presentation & Discussion
The Why of Embodied Practice
Cosponsored by Luma Yoga
Santa Cruz has long been a hub for transformational approaches to health and well-being. Three Santa Cruz authors share the culmination of their work in a panel discussion on embodiment, and its contribution to living well in one's body and one's life. Join Steven Macramalla, Valerie Moselle, and Beth Pettengill Riley as they explore, through discussion and application, ways in which embodiment is cultivated in martial arts, breathwork, meditation and mindful movement. Each author brings a unique perspective from their structured program designed to highlight exercises and principles supporting, not only improved health, but also engendering and inspiring a resilient connection with the natural world and our greater community.
Steven Macramalla is a Ph.D. in Cognitive Psychology, worked at NASA Ames, and is a lecturing professor at San Jose State University. He is founder and instructor at Six Animals Kung-fu in Santa Cruz California, practicing Ch'ien-lung over 30 years as well as a second degree black belt in Aikido.
Valerie Moselle is an author, advanced yoga teacher, and founder of Luma Yoga, an award-winning studio and wellness center in Santa Cruz, California. A 20-year veteran of teaching yoga and breathwork, Valerie's superpower is in helping teachers and students understand and apply tools and core concepts from movement and breathing modalities that support mind-body integration, reduced stress, emotional clarity, and overall wellbeing. She is known for classes that inspire a playful exploration of breath, movement, strength, and surrender. A student of yoga for nearly three decades, Valerie has studied and taught in the San Francisco Bay Area, Southern California, India, and the U.K. She works in close collaboration with international Breathe to Heal teacher Max Strom coaching teachers around the world. Valerie currently lives in Santa Cruz with her husband and two daughters, where she serves as the director of Luma Yoga, and of the Luma Yoga Teacher Training and Practice Enrichment program, and as the Chair of the Downtown Business Association. valerie-moselle.me
Beth Pettengill Riley is a global leader in somatic movement education and therapy, as well as a seasoned somatic movement activist with over 40 years of experience in facilitating workshops in Continuum, Yoga and Meditation. She has a Master's in Education with a specialization in Dance from Stanford University. Beth is an award winning Yoga teacher and founding member of Mt Madonna Center. She was honored as one of 25 Prime Movers of Santa Cruz County at Cabrillo College in 2016 where she served on the dance faculty for over 20 years. Beth is a Signature Yoga Teacher at the new 1440 Multiversity and passionately engages embodiment as a spiritual path while maintaining a private practice in Santa Cruz, CA, assisting individuals in finding greater freedom of movement. She currently serves as President of the board of the International Somatic Movement and Therapy Association (ISMETA).

$15.99
ISBN: 9781641524483
Availability: On Our Shelves Now
Published: Althea Press - June 25th, 2019
---

$19.95
ISBN: 9781623173654
Availability: Available from Warehouse - Usually Delivers in 3-14 Days
Published: Blue Snake Books - August 27th, 2019
---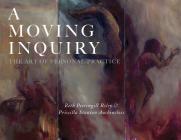 $40.00
ISBN: 9781948796750
Availability: On Our Shelves Now
Published: Epigraph Publishing - June 14th, 2019
---